Christ Lommers produces a variety of products for the meat processing industry. Throughout the production process we keep a close eye on sustainability.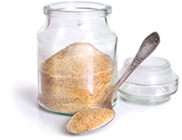 Cuttings that remain after the pork has been devided into cuts are collected and supplied as high quality raw materials to manufacturers of cold meats, sausages and snacks. For example, pork rind is used in the production of liverwurst, while bones ultimately end up being ground by the bone meal industry, and are used as a base material for the production of gelatin and other products.
Gelatin is an ingredient that is used in the production of dairy products, desserts and sweets. This product also plays an important role in the pharmaceutical industry, where it is used to manufacture soft capsules. Because of this kind of recycling, we are able to cut wastage to an absolute minimum, reduce our waste flows and increase overall sustainability.